June 6, 2019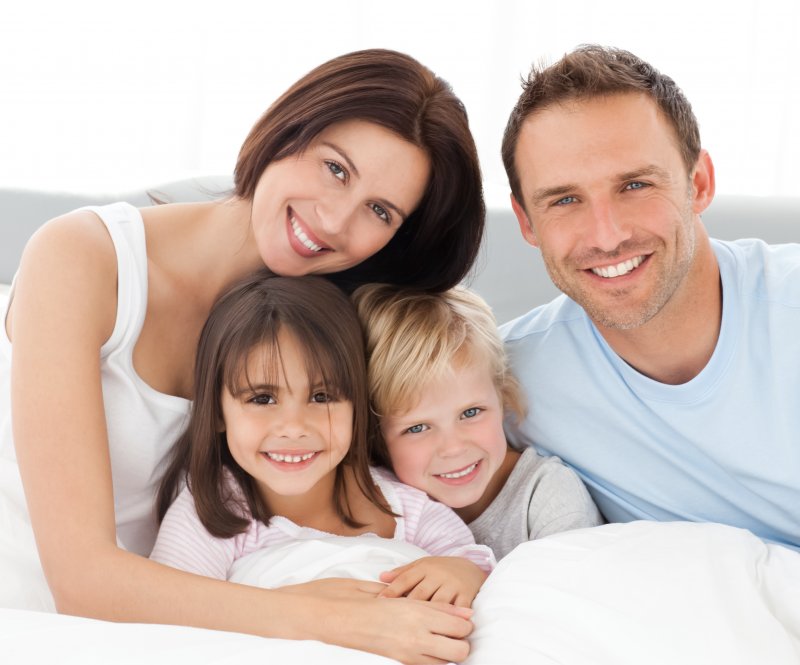 Before you had a family to be responsible for, it was a lot easier to maintain your oral health. Now with the dental health of your family greatly depending on which direction you take, it's even more important to make the right decision about who to receive dental care from. Instead of enduring the burden of finding different specialists to provide care, discover the benefits of working with a top-notch family dentist in Torrance!
Why a Family Dentist is Better
The members of your family are likely to be at different stages of dental development; therefore, it may seem more logical to work with more than one dentist. While specialists certainly have their place and play integral roles in helping patients achieve the best in oral health, a family dentist who can provide comprehensive care is priceless.
For starters, being able to receive all the care your family needs under one roof means you'll save time and avoid the frustration of having to add more to what's probably an already busy schedule. But first, it's important to know what traits to look for in a family dentist.
Your Family Dentist Should Possess These Qualities
When a considering a family dentist, be on the lookout for the following intangibles:
A clean and welcoming facility
A friendly and highly-trained staff
The patient demeanor to work with patients of all ages
Advanced technology to provide effective and comfortable care
The proper training and experience necessary to provide comprehensive care
To ensure you've made the right selection, you can start by taking a non-committal visit to tour the prospective dentist's office. If you have little ones, this is also a great time to bring them along.
Why Now is the Time to Make a Decision
If you're thinking about improving your family's oral health, then you're already in the ballpark when it comes to having your priorities in order. The next step, then, is to take action. That's because when you find a dentist who can work with the entire family, everyone can take advantage of preventive care, which means you'll save money by lessening the chances of needing complex and costly forms of treatment down the road.
It's also beneficial to already be working with a family dentist in the case of a dental emergency, which, unfortunately, can happen when you least expect it to. Therefore, you won't have to take a chance on receiving care from an unfamiliar dental professional.
Now that you have a blueprint for achieving excellent dental health for family, the only thing left to do is to reach out to schedule the first visit with your dentist in Torrance. Soon, you'll have the peace-of-mind of knowing everyone is protected and well!
About the Author
When you visit Blue Coast Dental Group, you'll quickly recognize the varied and effective care that your family has access to. With dentists specializing in different types of care, the unique needs of each member can be met at one location. For more information, you can visit the site's website.
Comments Off

on The Benefits of Finding the Right Family Dentist in Torrance!
No Comments
No comments yet.
RSS feed for comments on this post.
Sorry, the comment form is closed at this time.