Meet Torrance, California's Trusted Dental Team
Whether you're calling to schedule an appointment, need help understanding your treatment plan, or simply have a question about insurance, our team will be the helpful hand that ensures that your time with us is always enjoyable and stress-free. Each of our team members has years of experience in the dental field, and you'll learn to love them starting at your very first visit. Read on below to get to know the friendly team here at Blue Coast Dental Group!
Shelly
Office Manager
As a dental office manager with more than 20 years of experience, Shelly is adept at keeping our dental office running in an organized fashion. She has a passion for administrative work and truly enjoys serving our patients and helping them devise a plan that fits their lifestyle. Shelly is also a member of the American Association of Dental Office Managers. Away from the dental office, she enjoys interior design and DIY projects. Her other interests include cooking, baking, crafting, and musical theater. Shelly is happily married and has four adult children.
Monique
Registered Dental Assistant (RDA)
"Mo" has over 20 years of experience as a Registered Dental Assistant, with 21 years in this office. She loves working chairside with the doctor and getting to interact with so many interesting patients! She has two adult children, who she adores and loves very much. When she isn't busy at work, she enjoys baking her famous Tres Leches Cake for her co-workers. She loves hanging out with family and friends, camping in the summer, and working out.
Sandy
Registered Dental Assistant (RDA)
Sandy is a Registered Dental Assistant. She lives in Torrance with her husband and two beautiful children, and dog Curly. She has over 15 years of experience in the dental field. She loves the cosmetic aspect of dentistry and finds it very rewarding to be able to help someone achieve their dream smile. Se habla Espanol.
Joy
Registered Dental Hygienist (RDH)
Joy has been a dental hygienist for more than 30 years. She grew up in Torrance and received her BS in dental hygiene from USC and her Master of Dental Hygiene Administration from Columbia University. As a hygienist, she loves building relationships with patients as well as educating them on oral hygiene habits. She is also certified in laser therapy. When she's not at our Torrance dental office, Joy is an adjunct professor at Pasadena City College. She's also the founder and director of the UCLA /LACC dental hygiene program. Away from the dental office, she enjoys traveling and spending time with her husband, five children, and eight grandchildren.
Cathy
Registered Dental Hygienist (RDH)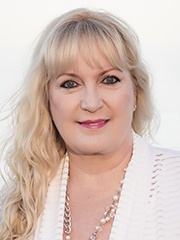 Cathy brings her superior skills to the practice of dental hygiene. She easily forms relationships with patients while having the ability to provide the highest standard of care with remarkable patient acceptance. Having experience in several specialty areas of dentistry, Cathy gravitated toward periodontal therapy. Education and oral hygiene instruction are other passions discussed throughout a typical hygiene experience with her. Continuing Education occupies some of Cathy's spare time, where she stays up-to-date with the latest research in her field. Cathy is married and has one college graduated daughter. She lives in Manhattan Beach where she enjoys her Great Pyrenees, gardening, and summer BBQ's. In the winter, she enjoys fires in her woodburning fireplace.
Olga
Registered Dental Hygienist (RDH)
Olga has been in the dental field for over 15 years now, starting as a dental assistant. She continued her education completing the Dental Hygiene program at West Los Angeles College, graduating at the top of the class in 2012. You will find that she is compassionate, able to put her patients at ease and ensures a positive dental experience. Olga loves her career as a Registered Dental Hygienist and considers all of her patients as family. In her spare time, she enjoys traveling, hiking, and going to theme parks with her son.
Javier
Registered Dental Assistant (RDA)
"Javi" is a Registered Dental Assistant and has four years of experience in the dental field. He enjoys learning from Dr. Hamzehpour & Dr. Cho. His hobbies include modifying his Camaro, and working on himself at the gym. When he isn't busy with work and hobbies, he enjoys spending time with his friends and family.
Stephanie
Dental Assistant
Stephanie was born and raised in the city of Lawndale. She joined Blue Coast Dental Group in 2019 after graduating from CBD College as a Dental Assistant. Stephanie says the most rewarding part of her job is "taking care of our patients, helping them achieve a beautiful smile and watching them leave with confidence in their smile." When Stephanie is not at work she enjoys cooking and shopping online. She has a 2-year-old son who she loves playing soccer, reading books and visiting the aquarium with.
Angelina
Front Office Receptionist
Angelina is part of our front office staff with many years of customer service experience, and 4 years of dental office experience. She enjoys spending time with her husband and 3 children. Born and raised in the South Bay, some of her other interests include watching the Los Angeles Rams, and listening to good Reggae music.
Ashley
Front Office Receptionist
Ashley is the newest member of our front office team. She has years of experience in a variety of administrative roles, she enjoys talking to and getting to know our patients, providing a more personalized office experience. Away from the dental office, she enjoys vacationing with her family and exploring Los Angeles looking for new and fun places with her kids. She loves cooking, crafting, and sewing clothes for her daughter. Ashley is married and has 2 incredible kids that she spoils and spends most of her time with.