March 13, 2019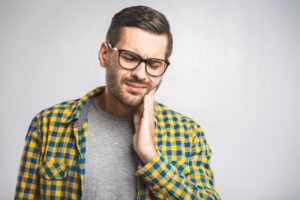 With St. Patrick's Day right around the corner, many people are getting into the Irish spirit! This means drinking green beer and Irish whiskey to celebrate. However, did you know that dental emergencies increase by 77% on or after St. Patrick's Day? This day of increased alcohol intake can be dangerous to your teeth, so you should know what to do next in the event of an emergency. Keep reading to learn some tips on how to handle common dental emergencies from an emergency dentist in Torrance.
The Reason for a Spike in Dental Emergencies
Many injuries can happen on St. Patty's Day due to drinking such as falling, facial injury, fighting, and other physical injuries that are more likely while you're inebriated. Emergency visits also spike on the day after St. Patrick's Day because of loose or chipped teeth from the day before. It's no surprise that the rise in dental injury during this time of the year is caused by increased consumption of alcohol.
How to Handle Common Dental Disasters
Dental emergencies can be traumatic, but what you do next could potentially save your smile. Here are the best ways to handle common dental emergencies:
Chipped or Cracked Tooth
If you chip or crack a tooth, rinse your mouth out and apply gauze to the affected area. You can also use a cold compress to ease pain and swelling. Once you get a better handle on the situation, call your dentist for an appointment as soon as possible.
Knocked-Out Tooth
If your tooth gets knocked-out, pick it up by the crown (top) and rinse it off. Put it back in your socket if you can, but if that isn't possible, keep it moist in water or milk. The sooner that you can see your dentist, the more likely that your tooth can be replanted. If your dentist is unavailable, head to the ER for assistance.
Toothache
If you have a pain in your tooth, try flossing around the area. Sometimes, it's just a pesky piece of food causing irritation. However, if your pain persists, contact your dentist right away. You could have a toothache in Torrance, which is typically a dental infection that may require a root canal.
Lost Crown or Filling
Fillings and crowns protect the more sensitive part of your tooth, so when you lose them, you can feel extreme pain. Use dental cement from your local drugstore to protect your tooth and even reattach your crown.
Now that you know why you're at risk of dental emergencies occurring and how to handle them, use these tips for a fun and safe St. Patty's Day!
About the Practice
At Blue Coast Dental Group, we have a team of 3 expert dentists who are proud to care for their patients in Torrance. They understand the risk St. Patrick's Day may cause your dental health, which is why they want you to know the best ways to handle common emergencies. For any questions, they can be contacted through their website or by phone at (310) 424-3100.
Comments Off

on Handling Dental Disaster on St. Patty's with an Emergency Dentist in Torrance
No Comments
No comments yet.
RSS feed for comments on this post.
Sorry, the comment form is closed at this time.