April 6, 2019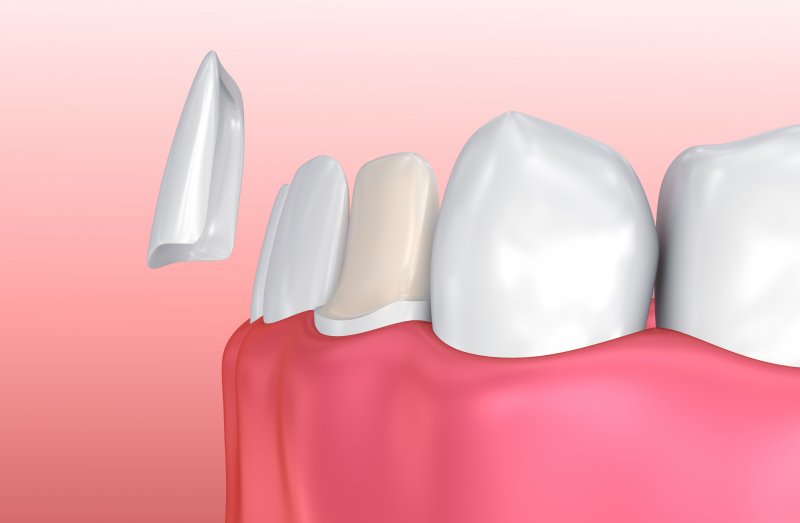 Tired of looking in the mirror and seeing crooked teeth staring back at you? It's understandable, and most people know that feeling all too well. While you may be thinking that braces are the only way you can achieve a straighter smile, you'll be pleased to know that there's another option! Porcelain veneers in Torrance are a great solution to fixing crooked, misaligned teeth. Find out how these thin coverings can give you the smile of your dreams.
What Are Porcelain Veneers?
You understand how wallpaper works, right? While many people no longer use it in their homes, wallpaper is great for giving new life to a dull wall in your house. The same works for porcelain veneers. These thin layers of tooth-colored dental porcelain or composite resin fit over your teeth and are adhesively bonded to secure it in place. Porcelain veneers are great for hiding imperfections, such as:
Chipped or cracked teeth
Discolored or stained teeth
Gaps in teeth
Teeth worn down due to bruxism
Misshaped teeth
Slightly crooked teeth
If My Teeth are Crooked, How Can Veneers Help?
While you may associate crooked teeth with braces, that doesn't always have to be the case. If your teeth are slightly crooked, your cosmetic dentist in Torrance will carefully examine your teeth and gums to see if you are a good candidate for porcelain veneers. As long as your teeth are only slightly crooked, and if there are no major issues with your bite, you can expect porcelain veneers to cover and reshape your teeth, making them appear straighter. In addition to giving you straighter teeth, they are also durable, so you don't have to worry about one accidentally falling off or coming loose.
Using your mouth, jaw, and face to determine the design of your new smile, she will work to customize it to your liking. From color, shape, and size, you can expect to receive veneers that will give you a beautiful smile.
How Long Will It Take to Get Them?
Once your dentist has determined you are a good candidate for veneers, it requires two appointments to have them placed. The first will require you to undergo a local anesthetic so your dentist can remove a minimal amount of enamel. This will allow the veneer to bond to your tooth. Once this is completed, your dentist will take an impression of your teeth to create a mold that the lab will use to fabricate your veneers.
In the meantime, you'll wear a set of temporary veneers, but in a few weeks, you'll return to have your permanent ones cemented in place.
If you think metal braces are the only option for crooked teeth, guess again. Achieve a newer, more beautiful smile with porcelain veneers. Talk to your dentist today to see if you are a good candidate for this cosmetic solution.
About the Practice
Blue Coast Dental Group wants you to be happy with the smile that you see in the mirror each day. This is why our team of expert dentists offer a wide array of dental services to help remove any imperfections or correct any flaws. Are crooked teeth keeping you away from the camera? Discover why so many people are turning to Dr. Sanaz Hamzehpour, DDS, for porcelain veneers! To learn more about us, call (310) 424-3100 or visit our website.
Comments Off

on Crooked Teeth? Learn How Porcelain Veneers in Torrance Can Straighten Them
No Comments
No comments yet.
RSS feed for comments on this post.
Sorry, the comment form is closed at this time.