August 9, 2019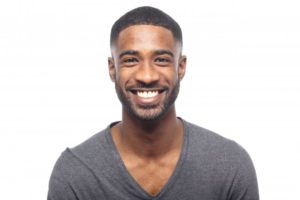 Every time you look in the mirror, you notice the same thing first – your yellow teeth. You've tried whitening strips and gels from the pharmacy, but none of them seem to give you the lasting results you want. Maybe it's time to try professional teeth whitening in Torrance for the dazzling smile you've been wanting. Read on as we talk about why you should leave your smile treatment to the professionals.
Why Do Teeth Become Discolored in the First Place?
Teeth may become stained for any number of reasons, such as:
Smoking
Poor dental hygiene
Consuming colorful foods and beverages like coffee, red wine, and pasta sauce
Genetics
Aging
Medications, such as antidepressants or certain antibiotics
Why Should I Use Professional Instead of Store-Bought Whitening?
The over-the-counter whitening kits at the drugstore will simply never be as powerful as the treatment you can get from your cosmetic dentist in Torrance. In addition, those kits are designed to be one-size-fits-all, which means they really don't fit anybody. Your dentist can craft custom whitening trays designed to fit your unique bite. He or she can also prescribe a bleaching agent that is several times stronger than anything you can find in stores. This provides quicker results that last for much longer.
Most dentists offer both at-home and in-office whitening treatments. For the in-office option, you simply sit in the dental chair for about an hour while the special whitening gel works its magic. Your smile will be up to 8 shades brighter after just one appointment!
At-home options are ideal for busier people or those who want to achieve more gradual results. You'll just have to wear your custom-made trays from your dentist with the bleaching gel for a prescribed amount of time each day. You'll see dazzling results in just a few weeks!
How Long Do Results Last?
Most professional teeth whitening treatments can last from two years to a decade, or even longer. Of course, every person's smile is different, so it will depend on factors such as your lifestyle and genetics. Here are some tips for making your smile stay bright for as long as possible:
Quit smoking or chewing tobacco.
Brush after every meal (or at least twice a day) for two minutes.
Floss at least once a day.
Avoid stain-causing foods and drinks like coffee, berries, tea, and red wine.
If you're going to consume these beverages, use a straw. That way the colorful chemicals will bypass your teeth and cut down on staining.
Eat mouth-healthy foods like cheese and fresh fruits and veggies.
Visit your dentist for a regular cleaning and whitening touch-up every six months.
By seeking professional whitening treatment, you can seriously up your self-confidence for years to come. Talk to your cosmetic dentist about brightening your smile today.
About the Author
Dr. Sanaz Hamzehpour believes in getting to know her patients before treating them. She'll get to the root of why your teeth have stained in the first place before gifting you with a beautiful new smile in Torrance, CA. To get the whitening treatment you deserve, click here or call (310)-424-3100.
Comments Off

on Should You Use Professional or Store-Bought Teeth Whitening in Torrance?
No Comments
No comments yet.
RSS feed for comments on this post.
Sorry, the comment form is closed at this time.